Here is a list of items that have been added to The Corpse Collective Premium website between May 8, 2015 and May 17, 2015. Make sure to log on to http://premium.corpsecollective.net, log in and click "Recently Added" to get right into the new stuff.
We start off with a new treat from Shane Diablo entitled: Spooky Time Real Stories About Spooky Ass Things That Are Real – Steed of Evil. In this inaugural episode of Spooky Time Real Stories About Spooky Ass Things That Are Real, Shane talks about the legendary story behind the Steed of Evil. This steed is a monument in front of the Denver International Airport with a nefarious back story.
Then we have Part Two of A Typical Night in SLC Part 2 – May 8th, 2015 where we're showing DMD's live set and introduce you to some of the Corpse Castians that showed up that night!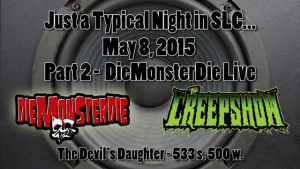 Then we have a few new flicks for your viewing pleasure!
We start out with Maid In Sweden: Maid in Sweden tells the story of Inga, a 16-year-old Swedish girl who leaves her rural home to spend a weekend in the Swedish capital. An innocent with no experience, but with prodigious physical attributes, she has a series of romantic adventures as she throws off the frustrations of her small-town environment.
Then we move on to Don't Look in the Basement: A young psychiatric nurse goes to work at a lonesome asylum following a murder. There, she experiences varying degrees of torment from the patients.
Finally we present Savage Weekend: Several couples head upstate to the country to watch a boat being built. Unfortunately they are stalked by a murderer behind a ghoulish mask.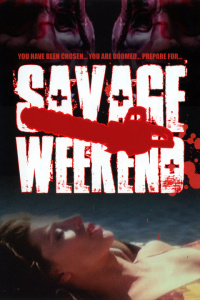 To top it all off, we have another set of Exploitation / Horror trailers that'll make you wish you were born 20 years earlier…
Enjoy!