It's that time again folks! We've got a new crop of sleazy and inappropriate videos for The Corpse Collective Premium Channel available on the WEBSITE as well as ON THE ROKU!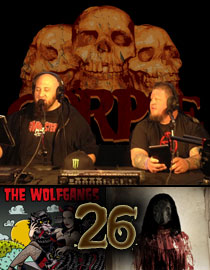 This week we start with a brand new Corpse Collective Video Show where we're talking The Wolfgangs and The Shrine… both from 2011.
Then, thanks to our friends at Zom-Bee TV, we've got a flicks for you:
Beautiful young girls are kidnapped off the streets of Manila by a death cult that needs their blood to remain immortal.
A Roger Corman film starring Boris Karloff and Jack Nicholson. A young officer in Napoleon's army pursues a mysterious woman to the castle of an elderly Baron.
Please Don't Eat My Mother  (1973)
A middle-aged man buys a plant with a sexy voice that develops a craving for insects, frogs, dogs, humans…