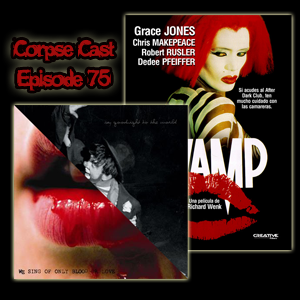 Well folks… It was bound to happen sooner or later… It was only a matter of time before an episode went so off the rails that we had to improvise! We're talking about a couple of Dax Riggs Albums and the Grace Jonesalicious Vamp from 1986 (did I seriously just drop that Jonesalicious bomb? I apologize).
However… We do have a treat for you folks this episode. We have the WORLD PREMIERE of a song called PEARLS FOR DADDY from the upcoming album from DIEMONSTERDIE!!! Savages Rejoice!
Oh… and did I mention how far off the rails we went in this episode? I mean we're talking "Malcolm in the Middle's mom squeezing balls" off the rails. It's bad folks… Enjoy!
Podcast: Play in new window | Download
Subscribe: Apple Podcasts | RSS