It's the "off" weekend of the podcast folks… that means Corpse Collective Premium Updates!
First of all, a new version of the Private Roku Channel was released. Roku's Quality Assurance department got some testing done and found a few issues with the channel. I just finished up the changes and resubmitted the channel to Roku. This means that hopefully the channel will be in the Roku Channel Store soon, but for now, the same channel can be downloaded by going HERE.
Notable fixes in this version of the Roku Channel:
Playing videos on the SD channel are now working
You can now unlink a Corpse Collective Premium account with a Roku box.
You can now link up to three Roku Boxes per Corpse Collective Premium Account.
There were also a handful of small, cosmetic changes made which should make your experience nicer
Now for the goodies that have been uploaded this week: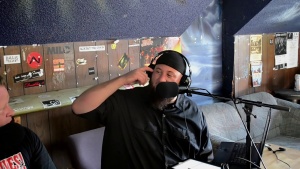 The Corpse Collective Video Show Episode 27:

Description: This episode we're talking about Southern California's greatest band you've never heard of in The Death Riders and their album from 2005 called Soundtrack for Depression. We're also talking about Christina Ricci's um… yeah… her hoo haas in 2009's After.Life.

Salty Horror Presents – The Living Night Mocumentary:
Remember, to get to these new additions along with EVERYTHING else we've put together for The Corpse Collective Premium Site… Sign up HERE!